Max Fit Lab Lifetime Access
The Max Fit Lab VIP membership site will get you jacked and keep you there in no time. You get a monthly workout, nutrition program, weekly Q&A, Exercise video library, and discount codes.
The Max Fit Lab is a fitness membership site giving you access to the latest and greatest training methods. You get access for life (no recurring payments).
What You'll Be Getting Immediately After You Join for Lifetime Access:
Here's What Others Are Saying About the Max Fit Lab:
"I have added muscle and strength, minimum 15% increase on lifts and I have dropped 8 lbs of fat and getting bodyfat% from 16 to 13.5% in a month." - Ryan
"I've completed two full training blocks of Jason's programs, and I must say my chest and legs have seen some significant growth!! My strength has increased in my deads, squats and bench press. I actually really like doing squats and deadlifts now which i hated before. My confidence with squats and deadlifts has improved 100%. I for one had difficulty building the upper middle of my chest and with a few adjustments to my technique and I'm seeing the upper shelf developing more in the last 2 months than I have in the last year....simply amazing and excited as I keep progressing. For someone that has many years of experience this has been the best money spent!! Thank you, Jason for truly amazing programs." - Darren Little
"I had a fair bit of body fat when I started the Max Fit Lab. I was about 20-22%. I've spent the last 6 months using the Max Fit Lab. I did a body scan about 1 month ago and my body fat percentage was 11.4%. It was great. Sometimes I tried so freakin hard." - Nathan Galea
Rest Assured
30 Day Money-Back Guarantee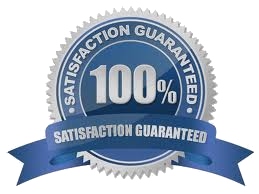 ---
Privacy
We will not share or trade online information that you provide us (including e-mail addresses).
---
Security
All personal information you submit is encrypted and secure.